Home
›
Public Discussion
29th ID Operations Corps Presents: Dagger Operations
29th Operations Corps
Presents
Dagger Operations
Overview
In the early hours of the 21st of April, an event that would come to be known as the Night of the Red Sky would see the Island of Altis begin to be torn apart in a Civil War that left no corner of the island untouched. As NATO forces, backing the current Government, clash with CSAT forces, backing a military coup, members of the Dagger Inc. Private Military Corporation found themselves in the middle of it all.
Under contract by US Armed Forces, the PMC managed to successfully remove key VIPs, namely US Officials including the Ambassador, to safety. As the conflict escalated, however, orders from the Company head had the contractors fleeing to the South East end of the Island, where they captured and held an abandoned airfield. With a stalemate in the North and much to be done, Dagger Inc. has left their local branch to their own devices, with orders only to make a name for the company while making profit. Securing some assets, the contractors stand ready to make their impact in the coming days of the conflict.
The Situation
Map of Altis with 'known' entities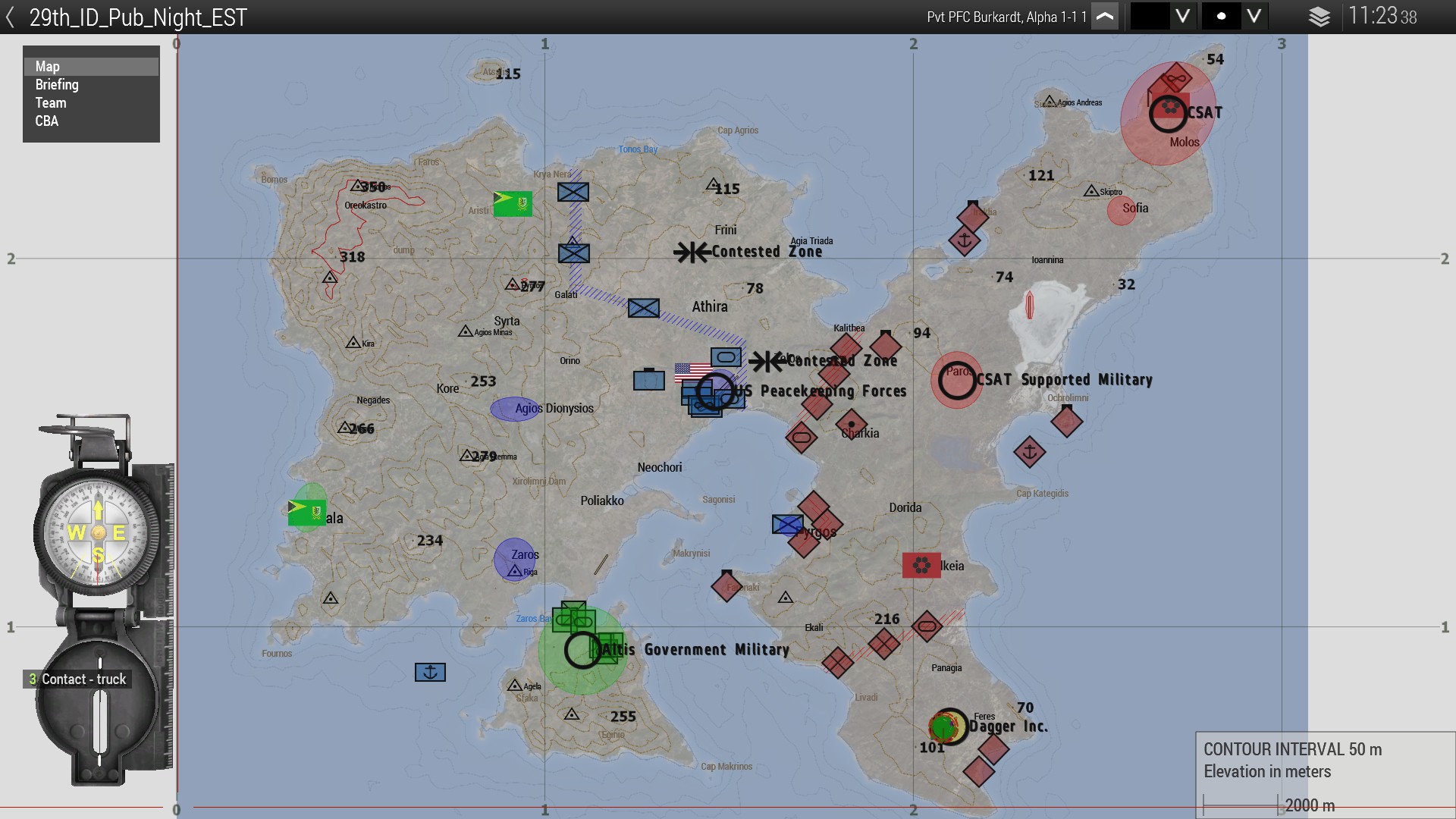 Left to their devices, the Contractors have secured a number of assets to be used in the pursuit of profit. While certainly limited, there are sure to be opportunities to improve- especially with payment from the successful mission evacuating the VIPs.
Feres Airfield, home of Dagger Incorporated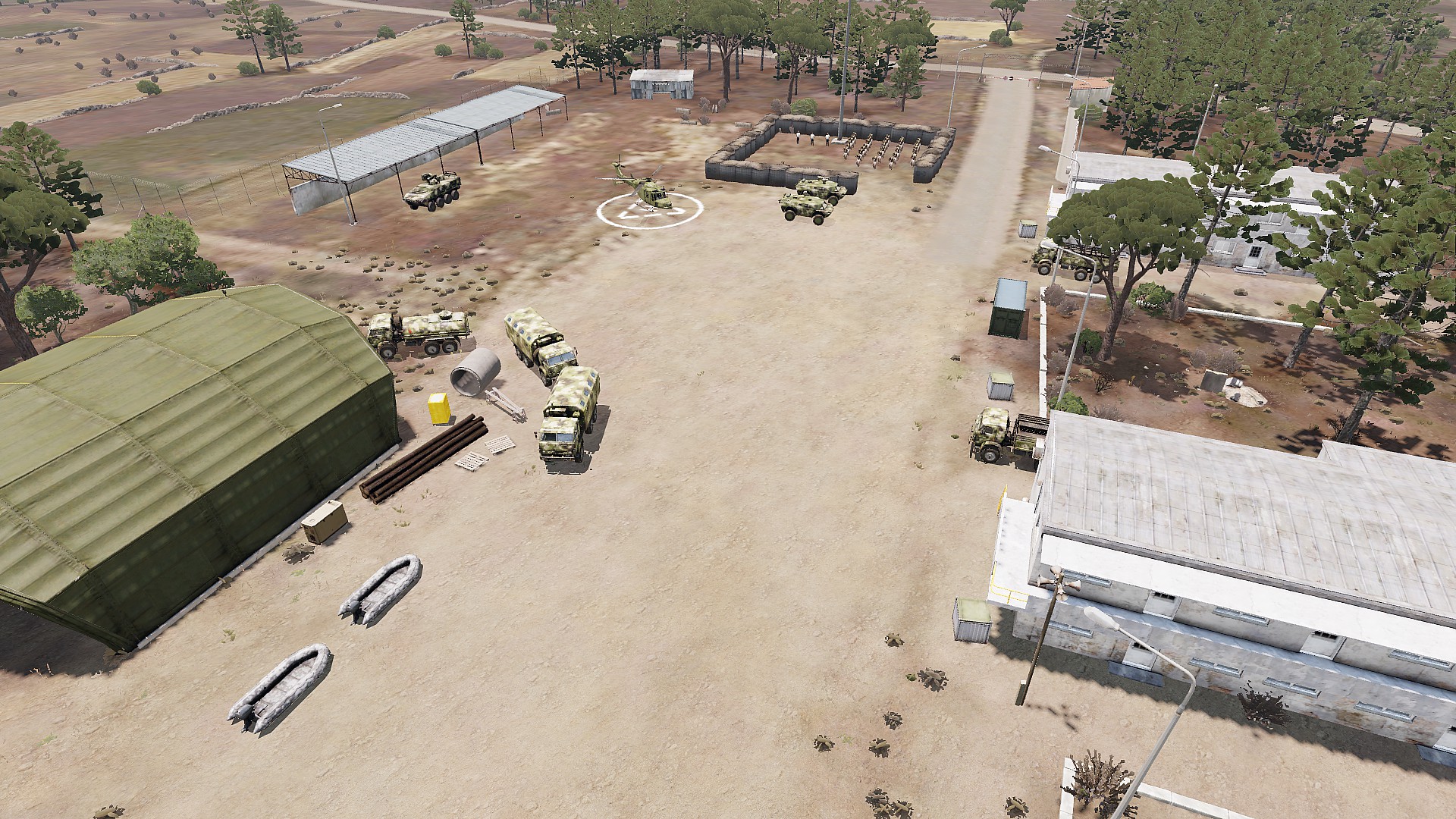 With the diplomatic situation in complete deterioration, this conflict is looking to be a long one, and assets are limited… but contracts are not. With effective management of risk versus reward, the PMC is sure to become a force to be reckoned with.
Money earned can be used not only for ammunition and fuel (which are certainly vital) but too for improvements to the airfield- including rebuilding of sectors damaged in the initial attack. Improving the Feres Airfield will certainly grant boons in the coming weeks…
An area that could use some repair?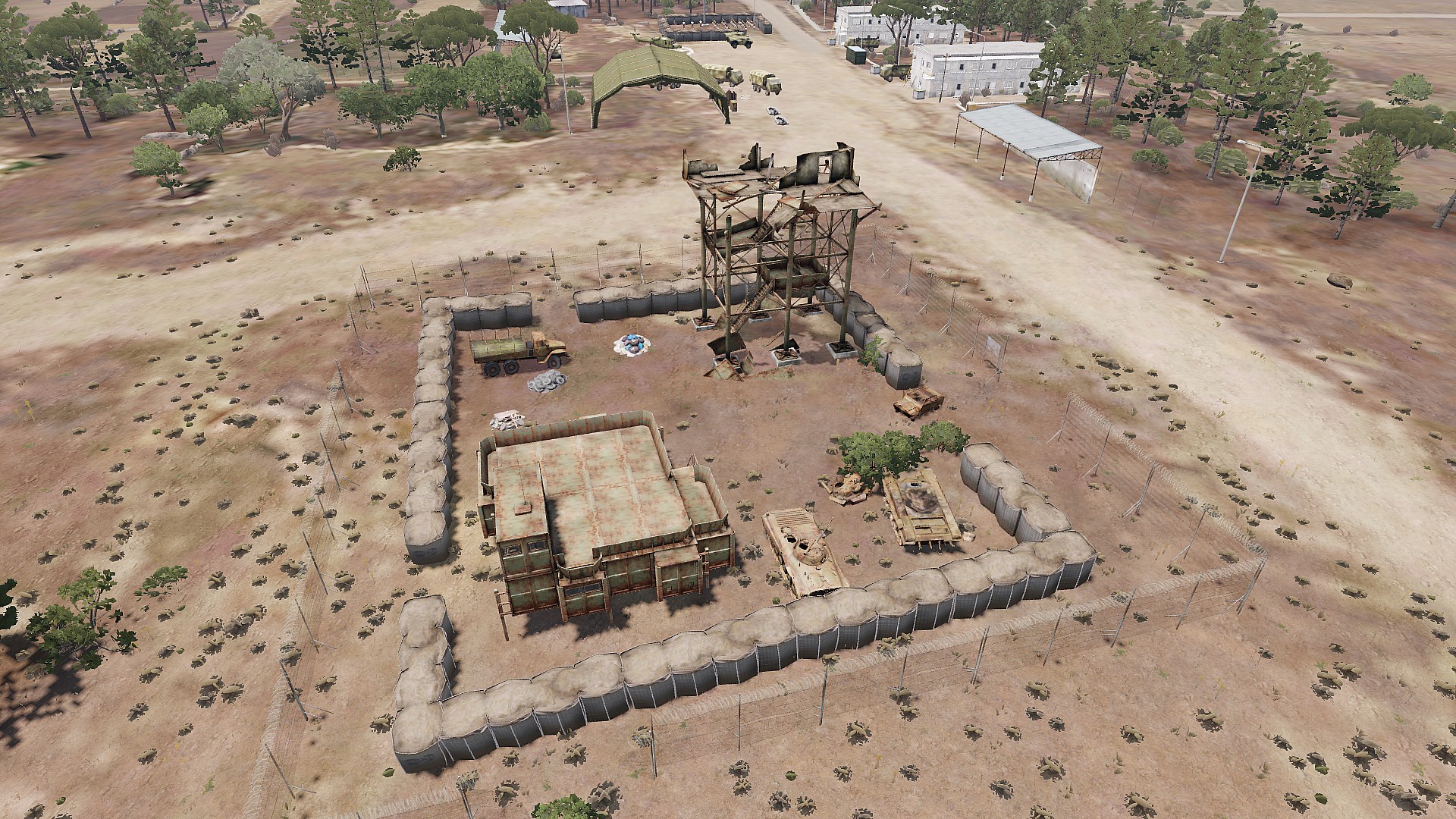 General Game Information
Dagger Operations is a public Zeus-guided 2 hour (sometimes more) Campaign in Arma 3 that will take place every two weeks on Saturdays at 6pm EST. This campaign is very much open ended, but keep in mind that the choices made by you, the players, will have very real consequence. Your actions will impact your reputation with various factions on the island, what assets are available to purchase, and who stands to gain advantage on the battlefield of Altis. Some features of this campaign include Dynamic Equipment Tracking, where any assets lost or gained (including payment) will be recorded and maintained for the next game. Further, infantry respawns will be left with the ammunition they had prior- there will be an emphasis on a need for logistical efficiency...
Teamspeak Information
It is encouraged that all who participate join us on our Teamspeak server.
Server: 63.251.20.99:35750
Password: 29th
Server Information
Dagger operations will be held on the 29th Infantry Division Battalion Server. There will be No Password, and below you'll find the IP.
IP Address: 192.223.27.178:2302
Mod Information
This Campaign will include two required mods and a host of optional mods.
Required Mods
| Mod Name | Mod Version |
| --- | --- |
| CBA_A3 | 3.1.1.161012 |
| ACE 3 | 3.8.1 |
Optional Mods
| Mod Name | Mod Line Input |
| --- | --- |
| Compass and Watch Enlarger | -@compasfix |
| Weapon Safety | -@safety |
| ShackTac Group Indicators | -@st_gi |
| ShackTac Map Autobrightness | -@st_map_autobrightness |
| ShackTac FireTeam HUD | -@st_hud |
| ShackTac Name Tags | -@st_nametags |
| ShackTac Stamina Bar | -@st_stamina_bar |
| Tao Folding Map | -@tao_foldmap_a3 |
| VTS Simple Gesture | -@VTS_Gesture |
| VTS Simple Weapon Resting | -@VTS_weaponResting |
| Adjustable Full Screen Night Vision Goggles | -@lsd_nvg |
| BCH Map Contour | -@bch_map_contour |
| Head Range Plus | -@hrp |
Check this thread for updates, including upcoming game dates, After-Action Reports from previous events, and current listings of assets!
This discussion has been closed.