Home
›
Civil Announcements
›
Discharges
Honorable Discharge (Pablo C.Torres)
---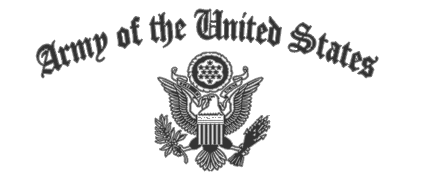 HONORABLE DISCHARGE
FROM THE ARMED FORCES OF THE UNITED STATES OF AMERICA
This is to certify that
Pablo C. Torres Private First Class Automatic Rifleman
was Honorably Discharged from the
UNITED STATES ARMY
on the 07th day of March 2015. This certificate is awarded
as a testimonial of Honest and Faithful Service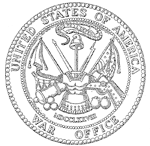 ---
---
ARPC-OPM-O
DATE: 07 MAR 2015
MEMORANDUM FOR Commander,

U.S. Army 29th Infantry Division, ATTN: AHRC-OP-S, 1 Reserve Way

Fort Belvoir, VA 22060

SUBJECT: Unqualified Resignation
1.I hereby tender my unqualified resignation as an Enlisted Soldier in the

United States Army under the provisions of Chapter 6, Section III,

AR 135-175.

2.I understand that if my resignation is accepted I am entitled to an

honorable separation and will be furnished an Honorable Discharge

Certificate. I understand that I cannot resign if I am a statutory obligor.

Pablo C. Torres
Signature
| | | |
| --- | --- | --- |
| Private First Class | Automatic Rifleman | Baker Company, Second Platoon, Third Squad |
| Rank | Position | Platoon/Squad |
From /:


Like many others, I suspect, I had a somewhat mixed opinion about the 29th when I first joined. It promised a lot, but the idea of roleplaying a realistic military structure took me aback a little. That said, I pushed through. I was not afraid to try something new. Then I came into the loving arms of a drill instructor who proceeded to beat me with them into a semi-functional member of the 29th (though I must admit I was snickering to myself most of the time because screaming drill instructors are so funny, somehow... thank God we don´t use a voice-activation comms protocol in the 29th). The learning did not stop after that, though. In fact, I do not think the learning ever stops, as long as you are willing to work for it and ask questions. In that, as in any other learning, you must have confidence and not be afraid of looking dumb. We are all a little dumb, after all. That said, it was not all yelling, screaming and flailing my arms wildly at tasks I did not understand how to do. There was a lot of fun to be had, and the environment, so different to public matches with no tactics, made those little FPS killing sprees so much more fulfilling. When you know your opponents are just as good as you are, if not better, your personal achievements become greater, while also drilling into you that teamwork matters. Having to rely on others while fulfilling your own role is an interesting experience, and useful in real life. If there is one thing I am going to miss from playing in the 29th, that is teamwork, and the squadmates who made it possible. Lushman, Sommer, Christiansen, Lunt, Snow... these people, and others whose names I will omit because I have a goldfish´ memory, were the best teammates I have ever had. And I have the faint suspicion they may have helped me grow a bit as a person, which is no small praise. Unfortunately, real life commitments have convinced me that leaving the 29th is for the best. At least temporarily. This is not necessarily a final goodbye, and anyone I have played w This is not necessarily a final goodbye, and anyone I have played with is welcome to talk to me through Steam. Also, it would be nice to have real teammates because God knows the average War Thunder player is a (insert long stream of low intelligence qualifiers here). Rather than being sad at leaving the 29th, I am happy that I was a part of it.
Reason for leaving
APPROVED
Approved/Disapproved

Commander Signature
---