Home
›
Civilian Headquarters
›
29th ID DH Baker Company Deployments and Operations
SUCCESSFUL - BP3 Deployment: Vierville
Official Scrimmage BP3 vs [6Dyw]
29TH INFANTRY DIVISION
116TH REGIMENT, 1ST BN
BAKER COMPANY HEADQUARTERS
CPT. PATTERSON'S DESK
Men of the 29th ID,
After a hard push in land we have managed to push back the Nazi invaders and establish ourselves a beachhead. We have fought hard and proven ourselves the premier fighting force in Normandy.
However a situation has been developing in our rear lines near the village of Vierville. A small platoon sized force of Germans has infiltrated the area and is holding up our supply lines.
Ordinarily we would send our own troops to deal with this minor threat, however Army HQ have decided to let a joint group of Free Polish and Canadian Airborne forces deal with the Axis.
This obvious meddling is as much of an iritation to us in Company HQ as I am sure it is to all of you. We find it unaceptable that this rag tag force is being sent to clear out an enemy in our own sector, especially after our own impressive record.
I have recieved intel that the Axis force may be better equipped then previously expected, and this shabby force being sent to deal with them may not be enough to push them out the area entirely. When these airborne guys fail to clear out the Nazi's the 29th will most likely be called in to fix the issue ourselves, proving once more the dominance of our units and ending any future interference from the limeys.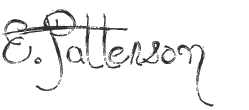 Cpt. Elliott L. Patterson
Company Commander
Baker Company HQ


This discussion has been closed.