Home
›
Civil Announcements
›
Discharges
Honourable Discharge (Danny P. Savarese)
---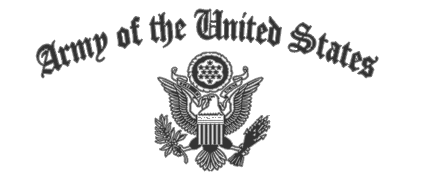 HONORABLE DISCHARGE
FROM THE ARMED FORCES OF THE UNITED STATES OF AMERICA
This is to certify that
Danny P. Savarese Staff Sergeant Platoon Sergeant
was Honorably Discharged from the
UNITED STATES ARMY
on the 15th day of FEBRUARY 2015. This certificate is awarded
as a testimonial of Honest and Faithful Service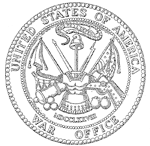 ---
---
ARPC-OPM-O
DATE: 15 FEB 2015
MEMORANDUM FOR Commander,

U.S. Army 29th Infantry Division, ATTN: AHRC-OP-S, 1 Reserve Way

Fort Belvoir, VA 22060

SUBJECT: Unqualified Resignation
1.I hereby tender my unqualified resignation as an Enlisted Soldier in the

United States Army under the provisions of Chapter 6, Section III,

AR 135-175.

2.I understand that if my resignation is accepted I am entitled to an

honorable separation and will be furnished an Honorable Discharge

Certificate. I understand that I cannot resign if I am a statutory obligor.

Danny P. Savarese
Signature
| | | |
| --- | --- | --- |
| Staff Sergeant | Platoon Sergeant | Baker Company, Third Platoon |
| Rank | Position | Platoon/Squad |
From SSgt. Savarese:


Due to my current situation regarding my inability to attend drills, as well as some personal life issues, I am requesting this Honorable Discharge. I would like to thank everyone that is a part of this great Division for one of the best experiences of my life; for without each and everyone of you, this whole unit would not be possible. It has been 3 Years since I first joined this unit, and I can safely say that it was not at all what I was expecting. Being in the 29th has changed me more than I would like to admit; broadening my horizons to think and act like a leader when people need one. It is a tremendous skill to have learned from just a group of guys that like to come together for a few hours a week to play some realistic WW2 games. However, it is not only this that I will be leaving with, but also the great amount of friends that I have accumulated as well. The 29th is much more than a realism unit; it is a community of people that care for a good time and for being the best at what they do.
This farewell, I feel, is very needed as I cannot perform my current duties as Platoon Sergeant for BP3. For everyone that has been with me in BP3 for the past year I want to say thank you for allowing me to be your Platoon Sergeant, and I apologize for not being able to stay with you for longer. DH is a fantastic game with a seemingly endless amount of replayability, and as long as our server survives, so will Baker Company.
A couple of mentions I would like to make:
Sgt. "Brew Crew" Brewer - Sgt., I wish you a fantastic time in BP3, I know you are someone that has a long history for caring for the 29th, and that history does not seem to end. You are an honest leader and very straight forward guy. I hope you the best in the future to come
Cpl. Kim - Cpl. Kim! I can honestly say that you are one of the most incredible players I have ever met. Your ingame knowledge seems to have no ends. Although for most of my career I knew you as one of my squadmates and as one of my friends. Now that you are in Leadership I know you will continue on the impressive path you have started and create one kickass squad one day.
PFC Rousse - PFC, when I first joined BP3 after the split, you were one of the first people I made friends with and I could always rely on you to get something I needed done. So when it came to needing an ASL it was easy to choose you. You've got great potential not just in the 29th but as well as in life. You've got a big heart, follow it.
TSgt. Balzer - One of the finest leaders I have ever known in my life. TSgt., you are a true inspiration of mine, not just as a leader, but as person. Your ability to connect with an individual is truly remarkable, and something that should be recognized. I hope life treats you well old man!
SSgt. Bergstrom - A man of whose wits extend just under 7 feet vertically! I couldn't have asked for a more genuine friend in life than you, bud. You are a leader of the mind, and a protector of the heart. I'm sure i'll see you around Bergy!
Sgt. Frank - Thanks for all the good times Frank, I will never miss the soothing sound of you raging over the microphone. It is truly something I always got a kick out of. Hope you keep your head well-rounded, make sure you message me on Steam. I love being a part of your rants.
To everyone else that I have not mentioned I hope you all the best of luck in life, you all deserve it!
If anyone is ever looking to find me, once I build my new PC I will be starting a stream! Catch me at www.twitch.tv/dasavvy
~SSgt. Savvy 29th, Ever Forward!
Reason for leaving
APPROVED
Approved/Disapproved

Commander Signature
---