Home
›
Civil Announcements
›
Discharges
Honorable Discharge (Vinicius V. Valls)
---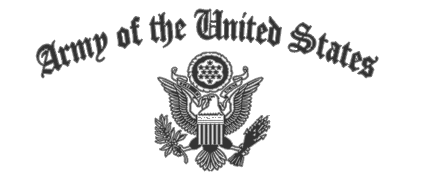 HONORABLE DISCHARGE
FROM THE ARMED FORCES OF THE UNITED STATES OF AMERICA
This is to certify that
Vinicius V. Valls Private First Class Combat Engineer
was Honorably Discharged from the
UNITED STATES ARMY
on the 11th day of March 2015. This certificate is awarded
as a testimonial of Honest and Faithful Service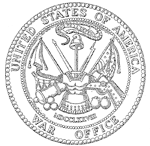 ---
---
ARPC-OPM-O
DATE: 11 MAR 2015
MEMORANDUM FOR Commander,

U.S. Army 29th Infantry Division, ATTN: AHRC-OP-S, 1 Reserve Way

Fort Belvoir, VA 22060

SUBJECT: Unqualified Resignation
1.I hereby tender my unqualified resignation as an Enlisted Soldier in the

United States Army under the provisions of Chapter 6, Section III,

AR 135-175.

2.I understand that if my resignation is accepted I am entitled to an

honorable separation and will be furnished an Honorable Discharge

Certificate. I understand that I cannot resign if I am a statutory obligor.

Vinicius V. Valls
Signature
| | | |
| --- | --- | --- |
| Private First Class | Combat Engineer | Charlie Company, Second Platoon, First Squad |
| Rank | Position | Platoon/Squad |
From PFC Valls:


Hello, gentlemen! Guys, 29th is my second home. I'm really just taking a small break to help a friend in need. Hopefully this won't last long and I'll be able to re-join the ranks. After all, I'll definitely miss exploding stuff on a weekly basis. (Actually, I already do, since I haven't done that for 2 weeks). I'll try to keep my arma and mods synced to 29th servers so in case I do get a free weekend with my computer, I'll let you all know so we can shoot some evil guys! Feel free to poke when I'm online in steam (even if I'm just in my cellphone I'll answer asap). In other words, I'll stick around as close as I can to the unit so I can get back to it with minimum effort whenever possible. And be sure to keep blowing Kajmans with AT4's while I'm away! Best regards!
Reason for leaving
APPROVED
Approved/Disapproved

Commander Signature
---