Home
›
Civil Announcements
Official Scrimmage - BP3 vs 52nd ID
29TH INFANTRY DIVISION
116TH REGIMENT, 1ST BN
BAKER COMPANY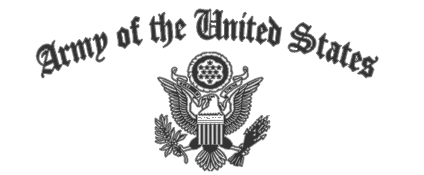 Members of the 29th,
I am pleased to announce that on Saturday the 5th of March, at 10pm EST BP3 will be deployed in Bridgehead against the opposing Darkest Hour unit the 52nd ID, in an official inter-unit scrimmage.
BP3 are battle hardened and excellently led So I am confident they will achieve victory. Official scrimmages are always exciting events and I'm sure BP3 especially are very much looking forward to their encounter and are also prepared and ready for the challenge of skill that is to come.
If you see a BP3 member be sure to wish them luck, and feel free to show your support here too!
Ever forward!
---
Scrimmage rules:

I am pleased to announce the exciting news of an official scrim between Baker Company, Third Platoon against the 52nd (Lowland) Infantry Division.

BP3 will be playing as Axis in this scrim.

These basic Rules will be applied:

No Trash-talking, No Ghosting, No Boosting, No Hacking, No Map exploits, No Dead talking, No Weapon Cloning.

Weapon restrictions, start locations and time limits must always be observed.

Both teams can only bring a maximum of 17 players to the scrim.

Date & Time: Saturday the 5th of March. 10pm EST / Sunday 11am Singapore Time

Where: 29th ID Euro / Company Server

Map:Bridgehead Scrim

Attacker's Objective: Control Bridge, Bridge Defence, Bunker, Barn and Fortified Hill caps by the end of the time limit.
Or
Eliminate all of the opposing unit.

Defender's Objective: Hold at-least one of the attacker's objectives.
or
Eliminate all of the opposing unit.
If a tie-breaker if required the team that held the most points in the attacking round will be the winner.

Rounds: Time limit 1 hour per round. There will be 2 rounds with a side switch.

Start area for Attackers: South side of river

Start Area for Defenders: North side of the river

Weaponry: Map limits. Three troop transport trucks for attackers.
Cpt. Patterson
Commanding Officer
Baker HQ