Home
›
Off-Topic Forum
›
Other Games
29th XCOM 2 Campaign
29th XCOM 2 Campaign
Recently I have been toying with the idea of having a play through with all 29th ID members in my XCOM 2 team to combat the alien forces and take back earth! I will need volunteers for the fight against the alien menace, to enlist you simply need to post your full name(First and Last) then any specific details you want on your soldier. ex: Hairstyle, helmet/ no helmet, Class Etc.(if you want real detail you can probably look up the customization's somewhere)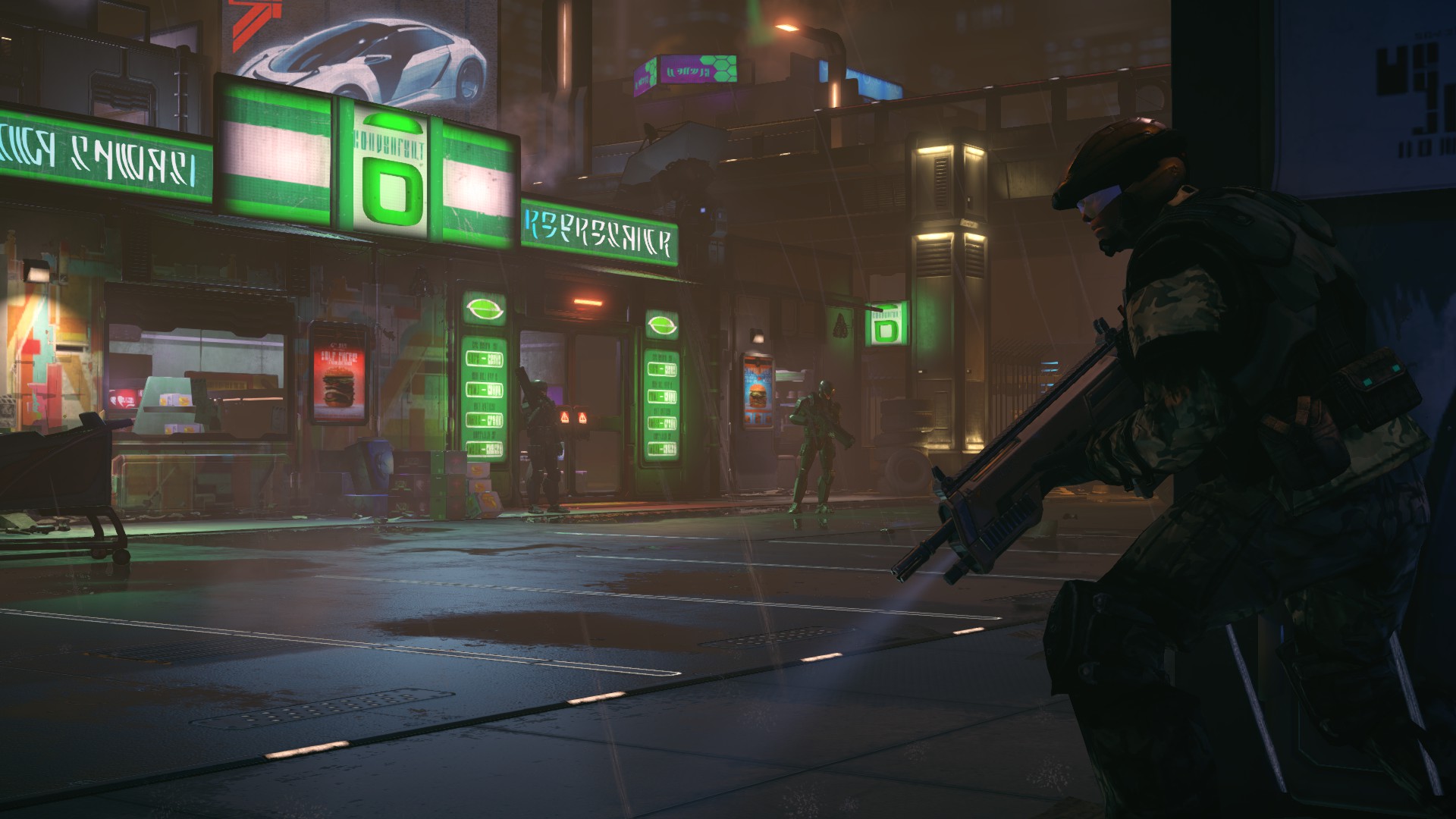 This campaigns gear will also have the theme of the halo universe, if you are unfamiliar with the game/ lore don't worry all the gear is cool and if you don't care about specifics I will make you a bad ass regardless. For the 'Realism' of this campaign you will earn your ranks/ gear through combat. What this means is Everyone will start out as a rookie and work their way through the ranks. You will start with basic gear(basic Halo marine) upon reaching the rank of Sergeant you will be promoted to an ODST(orbital drop shock trooper). The last and highest tier troops Major and above will be promoted to full fledged spartan soldiers, for those unfamiliar with the lore you are essentially a walking tank at this point. Now this is all for fun and I will be doing my best to post some AAR's with screenshots after some of the missions I complete, I will keep an active roster of active duty soldiers MIA and KIA. If any of this interests you I will be starting this within a week so get your name in here now. Also keep in mind XCOM is somewhat unforgiving and some of you will probably die along the way, I will be running on Veteran difficulty with iron man enabled(1 save file) so I will undoubtedly make some mistakes and success is not guaranteed.
Important to note: I am running the game with several mods from the workshop mostly cosmetic and some mods that add new mechanics and smooth old ones over.
I may take some time to complete this campaign as it is just something I will do on the side for my own entertainment though I do hope some of you guys enjoy this while it lasts.
First come first serve, the squad size is quite limited per mission so I will only be able to field so many troops at a time. Though I can stock up my barracks and have some fresh soldiers in reserves for whenever I need them.
Examples of some of the spartan armors:
Emile - A239
John - 117
Carter - A259(Gillespie's Future Armor)
---
Attainable Ranks
Colonel(Spartan)
Major(Spartan)
Captain(ODST)
Lieutenant(ODST)
Sergeant(ODST)
Corporal(Marine)
Squaddie(Marine)
Rookie(Marine)
Active Duty:
Corporal, Jonathon 'Plum' Plumbley
Corporal, Nikolai 'Shut Up' Moreno
Corporal, Michael 'Barry' Tyson
Squaddie, Chris 'Wimpy' Wimpfheimer
Squaddie, Grant ' Noble One' Gillespie
Squaddie, Raleigh 'Boehner' Bohlander
Squaddie, Ben 'Puppy' Wolf
Squaddie, Caleb 'Oats' Outten
Rookie, Bilbo 'Science' Swaggins
Rookie, Michael 'Jordan' Scott
Rookie, Zack 'No Take Backs' Boelter
Rookie, Donald 'Ducky' Harmon
Rookie, Bill 'Derpinator' Deakin
Rookie, Jelle 'The Engi' Saerens
Rookie, Henry 'Bambi' Doe
Rookie, Adam 'Defender' Schraff
Rookie, Omar 'Jim Rustle' Sanchez
KIA:
MIA: