Home
›
Civil Announcements
[Civil Affairs] Halloween Event - 29th ID/ 2. FJR
Halloween Event 10/31/16
This past 31st of October the 29th Infantry Division had a Halloween event with the 2. FJR where the two units worked in cooperation in a zombie game mode for Darkest Hour. The game consisted of two teams with a mix of 29th and 2FJR members: The Humans, who had to hide and fight to the last, and the zombies, that started as a small group and had to eliminate all of the survivors with their bayonets. Whenever a human died, he would switch to zombies and hunt. If the humans managed to survive long enough, they would be given the opportunity to extract by heading to their base. All rounds ended in zombie success and brought many fun moments as well as smart play and cunning tactics from both sides. In one round, Captain Patty (who took the time to make the map, and did a really good job at it) managed to climb one of the outer walls and held off wave after wave of zombies as they climbed on each other and made a zombie tower until he was finally overrun. There were many epic moments from both survivors and infected, and I am quite sure it was nothing short of memorable and fun. ''BRAINS!!!!'' Some participants of both the 29th and 2. FJR were interviewed by Civil Affairs' PFC Garcia and PFC Schuurman. The interviewees were asked how they felt about the event, what they liked and disliked, and how they felt about the other unit.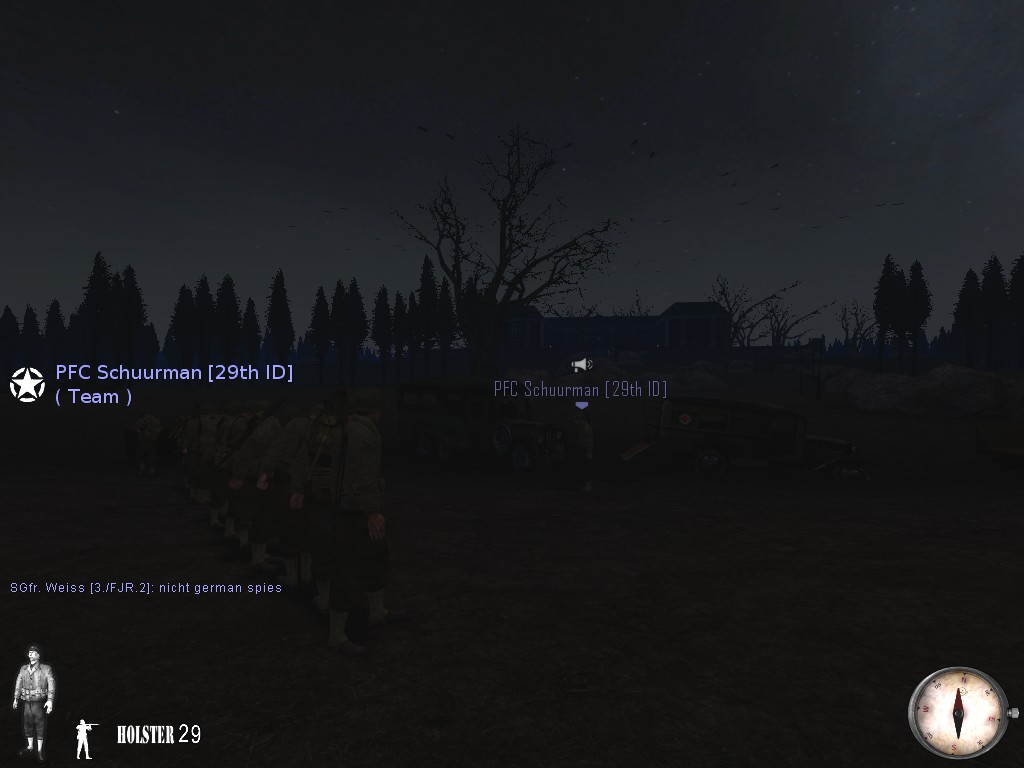 OberJaeger Lampe, 2 FJR:
"Everybody liked it, it was definitely not what we were used to. Nobody had anything bad to say about the event, everyone loved it. During the rounds, most of the FJR guys stuck together and tried to flank around the building to stay behind the zombies. We played really aggressively, and played very defensively during the last rounds, defending with an MG. I really like a relationship between the two units, I'd like to see combat and unofficial events more often. I think there was good communication between the units during the matches, it went pretty well cohesion-wise."
PFC Strobel 29th ID (BP3S4, Mortarman)
"Well, I take it was definitely a great event, especially because we worked with the 2 FJR, it was a totally different mood, we were there to have fun and enjoy the game, it was a nice change of pace. I like how the units work together instead of trying to crush each other like it happens in other games, I like how the relationships are right now, we are the last big units in DH as of now, and I hope this relationship only gets better."
Gefreiter Dunkirk (AKA Beaver) 2. FJR
"First of all, it was really fun, it was a nice twist on our zombies, which made it even better. I'd like the map to be expanded a little. The teamwork between the two units went pretty well, especially when the two units were in the attic, cohesion went pretty well. Occasionally Schuurman goes into our ts3 and plays with us. We had a great time, there's not much criticism on how to make the event better. I like to mess around sometimes, leaving all responsibilities behind and just have a good time with other units."
PFC Henson 29th ID (BP3S1, First Class Machine Gunner)
"I think it's nice to see the combined arms between the two units, especially in these little fun events between us, it's good to stay in touch. Keeps the relations going. As far as cohesion is, I think it is going really well, even if we have different play styles and play differently, but we managed to work this out pretty well."
Obergefreiter Fitz 2. FJR
"I arranged the event with PFC Schuurman, although I did not attend. In the FJR I am a diplomacy officer, and since Halloween was coming up, we were expecting just a training exercise and it ended up with a big attendance and asked if the 29th wanted to attend, and things went pretty well with this. I believe the relations between the units are going swell, we are arranging things without any trouble. I have never had anything against the 29th. Things to improve, huh... I think we should host more, more fun unofficial events and interactivity between the units as we are the biggest units in DH, we need to keep this going."
PFC Garcia, 29th ID (BP3S1, Combat Engineer)
"During the rounds, I think we worked as well as we could, be it with game chat or by the use of combat's common sense, and we managed to prepare some pretty good ambushes as zombies and humans as well. I really hope that we can do more stuff like this in the near future and keep the relations between our two units as well as they are right now."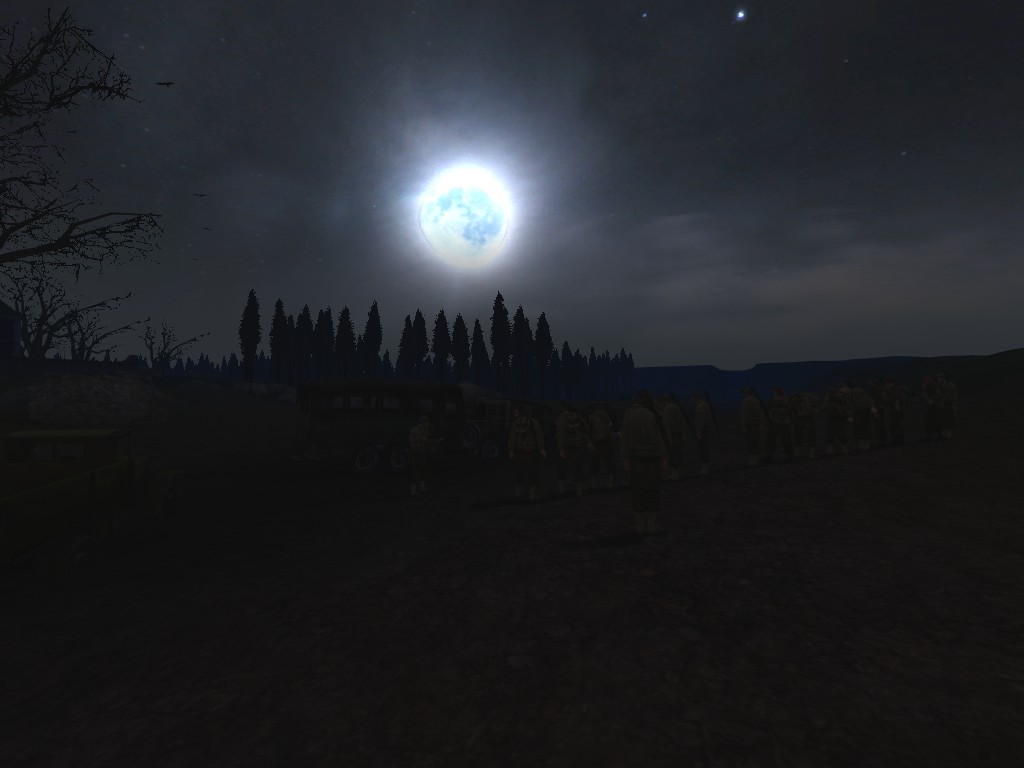 We hope to have more fun events like this and cooperate even further with anyone willing to do so.
PFC Garcia, Publicist.


Written by: PFC Garcia
Edited by: WO1 Brewer and PFC Plumbley
Approved by: CoCA and Bn. S3