Home
›
Off-Topic Forum
›
Other Games
Arma 3 Redline Red Roosters Gaming
hello everyone i post here about a game mode in arma 3 i particularly enjoyed back in the days, and i thoug it may interest some of you who play arma already or not,and who may have mised this mod entirely,
this game mode need a solid playerbase to be enjoyed fully, a long time ago in the first iteration, the game mode was so popular it had 3 server of 70 slots full 24/24, and the developers bohemia interactive gave them access to the map Chernarus + used in DayZ standalone, but because of complaint from other mod autors who where not given this oportunity bohemia retracted back and removed the right to use the map entirely.
for those who know what kind of casual game mods there is in arma the name wasteland should ring a bell, Redline is basicaly a more organised wasteland with teamwork in mind,
here are all the informations you need to try this server if you are interested in helping me bringing it back to life and enjoy this mod in your free time in arma,there is basically no other mods like that in arma where you can actualy play as a coordinated team in a wasteland mod wish made it special.
Name: Red Roosters Gaming Branch:PvP/PvE server 32vs32
( current name of the server in arma 3 launcher research if you want to bookmark it and have a easier time with the mods download: [EU] Redline Origin Red Roosters Gaming )
Language: English/Russian/French
English in-game - Timezone: CET Operation time: 24/24 - 7/7
Our Redline mod is a Wasteland mission that we custom for our needs. Its a 32 vs 32 PvP/PvE mission with persistance and huge scale fights.

Requierments to join:

Subscribe to the workshop addon RRG mod: https://steamcommunity.com/sharedfiles/filedetails/?id=1647710321

You can syncronize every mod you need with the official Arma3 Launcher : - CBA_A3 - CUP Weapons - CUP Terrains - Core - CUP Terrains - Maps - CUP Units - CUP Vehicules - Chernarus Isles - RHSAFRF - RHSUSAF - RHS GREF - 2035: Russian Armed Forces - @RRG
( if you bookmark the server in your regular arma 3 launcher it will tell you automatically every mods it need and download them automatically if you dont want to subscribe manually in the steam workshop the exception may be the RRG mod pack but there is a link above)
Join discord to check rules and more : https://discord.gg/5ztnvkS
Here's a trailer we've made to show what's our mod is about :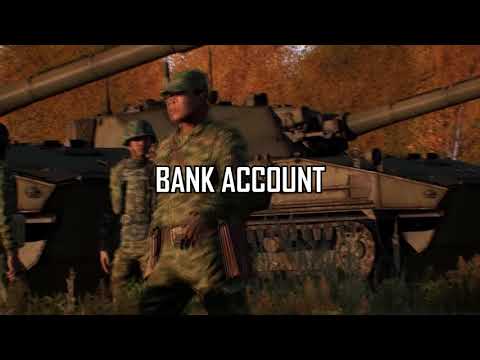 Join us!