Home
›
Civil Announcements
[Civil Affairs] (Public) Baker Company Battle Campaign
29TH INFANTRY DIVISION
116TH REGIMENT, 1ST BN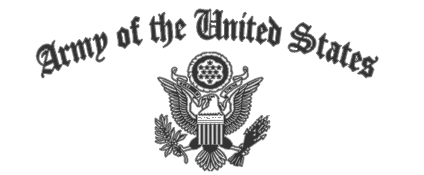 Members of the 29th and Darkest Hour Community
The 29th Infantry Division, 116th Regiment, 1st Battalion, Baker Company presents the: (Public) Baker Company Battle Campaign
Starting Tuesday 9th June 9PM GMT / 4PM EST and continuing every Tuesday for the next 7 weeks!
The Baker Company Battle Campaign (BCBC) is inspired by the old 29th Historical Campaigns that used to take place within the 29th. BCBC aims to create a fun, challenging and interesting yet not too formal experience for all. Opportunity to lead will be extended to all present from soldier to officer as well as public members!
Baker Company, the Darkest Hour division of the 29th will be hosting a series of exciting events. The BCBC amounts to 8 public scrimmages, 1 each week, starting at 9pm GMT (4pm EST) Tuesday the 9th of June. Each battle will be set on a new map and participants will be given a variety of interesting scenarios each week. Make sure you read through and listen to every brief as each one will give you clues to the allied and axis objectives and possible content for the next weeks battle as well.
Additionally a reward system has been created for each battle. Each team will have a reward objective, so that if Allies or Axis complete the certain reward objectives, they will have an upper hand in the next week's battle to take place.
The Baker Company Battle Campaign will be a great experience for 29th members and the public alike. And each week will be a challenge and keep you on the edge of your seat.
And don't forget, the 29th Infantry Division is always looking for new recruits. So if you would like more events such as this enlist today at 29th.org/enlist!
If you wish to join the Baker Company Battle Campaign, here are the details you need:
Server: 29th Battalion Server
Time: 9th June 9PM GMT / 4PM EST
Date: 9th of June and then every Tuesday after.
Password: BCBC
Please note, these events will all be in the format of a Public Scrimmage. So there will be briefing, while briefing all players will be required to stand at attention on the Allied team and listen attentively to the speaker. Do not worry about not knowing what to do at the start as we will go over everything you need to know. There will be some patience required while teams are picked and the brief given. Each player will only have one life per round, meaning if you die, you are out until the next round. If you can not do this and instead try to disrupt the brief you will be kicked or even banned. We will try to make these public events as fun as possible and all we ask is you listen at the start, these battles will be worth the wait!
All participants are subject to standard 29th rules and policies.


---
Public Scrimmage: Omaha Beach
Time Limit: 1st and 2nd Round 15 minutes. 3rd Round 20 minutes.
Brief: This is the first of eight battles for the Baker Company Battle Campaign (BCBC). The Allies are finally making their assault on Omaha Beach, they have a tough fight ahead sailing, dropping, charging in towards the beach. They must capture the 6 objectives for a victory. Axis must repel the invasion and are tasked with stopping the capture of the objectives such as Flak Bunker A and Flak Bunker B. It will be a tough battle for the Allies, but if the Allies succeed they will be rewarded in the next battle as the Armoured Division will be able to land with no problems. If the Axis are victorious they will be rewarded in the next battle as Anti-Armour Defence Cargo will be able to move in freely.