Home
›
Civil Announcements
[Operations Corps] Dynamic Take and Secure - Arma3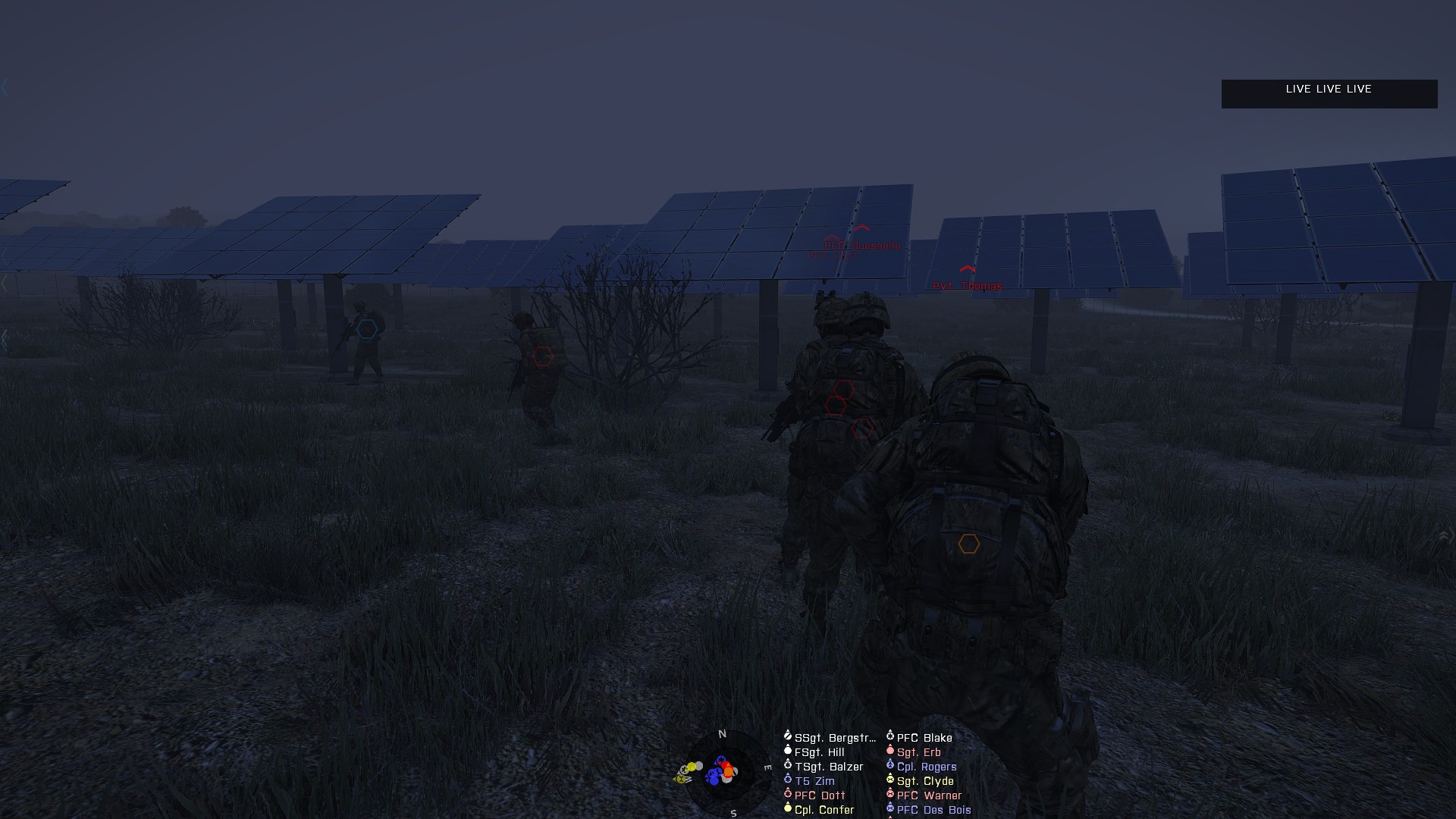 29th Infantry Division Operations Corps Presents: Dynamic Take and Secure Hosted by Charlie Company
On Sunday, August 16th, 7pm EST, Operations Corps and Charlie Company will be hosting a Dynamic Take and Secure, or "DTAS" for short. In this mode, players will be split up into two teams where one is ordered to take a specific objective while the other must stop the other team at all costs. Just like most other cap based objectives, the more attackers in the objective zone, the faster the objective is capped, thus making sure you stay alive is much more important than in other game modes. Every few rounds will see a full team swap and objective swap to keep things fresh and ever changing. Equipment which is used will also vary based on your team and the role in which you play.
To consult with further rules of this game mode, please see this link.. Lastly, there are a variety of white-listed, optional mods that can be used for this event. Keep in mind that these mods are optional and are not needed. They can be found collectively on Play With Six to be downloaded individually.
This is a great opportunity for 29th ID members from Able and Baker Company to come together to experience what realism driven, 29th ID gameplay means in Arma3, and a great opportunity for public gameplay to find out how the 29th ID go about their buisness. On Behalf of the Operations Corps and the 29th Infantry Division, I hope to see you on the battlefield!
Ever Forward,
Cpl. Fritz
Chief of Operations Corps
This discussion has been closed.