Home
›
Civil Announcements
[Civil Affairs] Community Cup Final
---
[F|H] Forgotten Honor vs AP2S3 The Reapers
---
After hard fighting, and countless souls lost in the midst of battle, the Community Cup is now coming to an end.
Each, and every team has fought hard for glory, and honour, but most have failed. Just under 1 month, and 10 matches have passed, and we are nearly ready to announce a victor.
The cup started off with a bang with the first match being between Yorsted and The Commisariat. This match was filmed: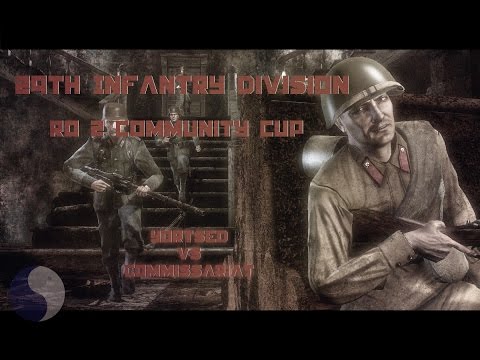 This one was filmed along with many others, including Birdmen vs Greasers, Demon Spawns vs Spartans and many more: http://29th.org/downloads/CommunityCupDemos/
The organisers of this event created a Bracket, so that we could follow every single match that was played:
We would like to thank [2-26] Raider 1 and [F|H] Forgotten Honor for their participation in this event, and in particular [F|H] Forgotten Honor for reaching the Final round, which will be against The Reapers and will be played in the next 10 days in a 3 set finale. You can follow the match and replays of the demos on the 29th's official Twitch channel: http://www.twitch.tv/29thinfantrydivision/
Again, we thank you for your participation in this wonderful event, and hope the Finale will be a great match. Good luck to both teams.
Written by: T/5 Lacey
Edited by: T/5 Dashwood
Approved by: 2Lt. Campbell